Wall of Fame!
500+ Events Club
Baldwin Wu - Event Manager Silicon Valley & San Francisco Chapters

Baldwin joined One Brick in 2002 and manages events both in Silicon Valley and San Francisco chapters as well as being member of the SV Exec team.  He has accumulated over 1600 events during this time, and also works tirelessly behind scenes writing the Silicon Valley Chapter Newsletter!  There probably isn't a volunteer event Baldwin hasn't stepped up to manage and we truely appreciate him filling in whenever and wherever needed.  Real dedication!

Clive Charlwood - Secretary

Clive joined One Brick in 2004. He served as Executive Director from 2005 through 2015 as well as holding down the CD role in SF & SV Chapters at various points during this time period. Behind scenes he is one of the gurus spending countless hours on our new website and also Member of the Board handling Financial/Secretarial duties as well as a facilitator and mentor for CD/Board meetings & members. Oh and did we mention he has clocked up over 500 volunteer events on top of all that?  One Brick would not function today without Clive - we truely appreciate your time, commitment and passion for our organisation!

Gary Grice - Event Coordinator Chicago Chapter

Gary joined One Brick Chicago March of 2005. Gary isn't a stranger to volunteering because volunteering both gives him a sense of purpose and lets him do something that makes his little corner of the world a better place. He really likes One Brick both because of the number of nonprofits that we help and the choice we have to volunteer as little (or as much) as we want. He also likes the social aspect of it and has made many close friends. Gary, thanks for all you do!

Marilyn Yee - Event Manager San Francisco Chapter

Marilyn joined One Brick in 2005 and has been a dedicated One Brick volunteer since.  In addition to managing events with the San Francisco Chapter Marilyn signs up and takes part in a high number of One Brick San Francisco events.  When the pandemic hit and the majority of the population went into lockdown pop up food pantries began appearing throughout San Francisco as more families and suddenly out of work individuals needed to put food on their tables.  Many organizations called out for volunteers to staff these pantries.  Marilyn answered the call helping to staff numerous pantry sites throughout the City every week and in the process reached milestones of 500, 600, 700 and 800 One Brick projects attended. Thanks Marilyn for everything you do!

Peter Margolis - Event Manager Silicon Valley Chapter

Event Manager Peter Margolis has been integral to the success of One Brick Silicon Valley!  Starting in January 2006, Peter has attended over 500 events and volunteered about 1,500 hours!  Additionally, he's a baking machine!  Two of his favorite events are Art in Action and Pub Quiz nights.  Thanks, Peter, for bringing your dedication and humor to the Team!  We're grateful!

Richard Hom - Event Manager San Francisco Chapter

Whenever Richard is at an event you know it is sure to be a fun one as his humor and stories draws people in, make almost anyone feel like they belong. He has been a key fixture of of the San Francisco One Brick family for over 12 years, often in positions of leadership, racking up over 500 events during that time! Richard's true dedication can be seen in his willingness to step in and help take an event to the next level of enthusiasm - such as running most of the shifts of Oktoberfest a few years ago in Lederhosen. Thanks Richard!

Wilhelm Yee - Chapter Director San Francisco Chapter

Wilhelm joined One Brick in 2005. Since then he has been an amazing volunteer not just for One Brick but many other organizations as evidenced by his lanyard full of presidential service awards and the better than 50% chance if you come volunteer at any SF event you will run into his smile. Wilhelm always makes volunteering more fun with his dedication to making the event an awesome experience for everyone. With all his various volunteer adventures Wilhelm has the inside scoop on pretty much anything non-profit or volunteer related in San Francisco or the East Bay. Thanks Wilhelm!
250+ Events
Amy S

Chicago

 

Barbara W

Silicon Valley

 

Cliff W

SF

 

Daniel H

SF

 

Darcy B

Silicon Valley

 

Dave S

SF

 

 

 

SF

 

 

Chicago

 

 

 

 

 

 

 

 

Jen K

DC

 

Jennifer M

Silicon Valley

 

Jo-elle M

Chicago

 

Kim T

SF

 

 

Liam R

NY

Meg G

Silicon Valley

 

 

 

 

 

 

Rod G

Silicon Valley

 

Sherry C

SF

 

 

Theresa W

SF

 

Tomaas L

NY

Silicon Valley
Other notable stars!
Benson Limketkai - Webguru, Event Manager Seattle Chapter
Benson joined One Brick in 2009. Along with Clive & Jordan he's one of the webguru's spending endless hours on our website.  He's also an active member of the Seattle chapter totaling over 200 events over the years.

Elaine Eng - Founding Manager
Starting back in 2002, for many, many years, Elaine labored tirelessly behind the scenes managing the calendar for the entirety of the Bay Area, as One Brick was getting going.  She would coordinate via email and phone with every nonprofit Tom, Dick, and Harry, and get as many as 80 events a month on the calendar, ensure those events were fully staffed, while trying to take into account which events which Event Manager wanted to manage, etc., etc.  She did this thankless task for YEARS - like Sisyphus.  Not to mention the 250+ events she volunteered at...Without Elaine, we couldn't have had a One Brick!

Jordan Laughlin - Website Architect 
Jordan joined One Brick in 2011. Along with Clive & Benson he's one of the webguru's spending countless hours in creating our new website.  
Kate Martin - Board Member, CD Silicon Valley Chapter
Volunteering in SF Bay Area since 2009 (250+ events), Kate was a founding member of both the Silicon Valley & One Brick Builds chapters. After serving various roles in local/Builds chapters and organising many volunteer trips to New Orleans Kate assumed the role of Chapter Director of the One Brick Silicon Valley chapter in May 2018 and is an Extended Board Member responsible for Volunteer Appreciation.
 

Melissa Ganley - Board Member, Former Exec Director & Boston Chapter Director

Melissa has a passion for community service! She began volunteering with the One Brick Boston in 2011 and helped grow it into the robust Chapter it is today while serving as Chapter Director. Following that, Melissa took on the task of Executive Director of One Brick, a position she held until 2018. Not only that be she has attended and managed several volunteer trips to New Orleans, which align with her love of craft beer and brass music! We are so grateful to Melissa for everything she has done for One Brick both locally and nationally over the years.  Melissa is now an Extended board member responsible for Fundraising and our Annual Campaign.

 
In Memoriam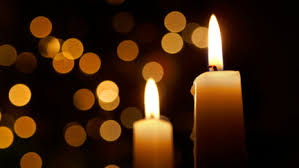 Kristina Velarde
Kristina helped get One Brick off the ground by serving informally as our legal counsel.  In fact, it was due to Kristina's direction and advice that ultimately resulted in One Brick incorporating as a 501(c)(3) and becoming the organization it is today.  Kristina passed away several years ago from a heart condition, but is in our thoughts and prayers.  
Gail Hicks 
Gail joined One Brick in 2012 and was an integral part of the Silicon Valley Chapter, not only managing events, but spending countless hours setting up Events, Socials and Fundraisers behind scenes.  After battling hard for many months Gail passed away on Nov 3rd 2017 - she will be sadly missed.
Someone missing? If you would like to nominate a volunteer to appear on this page please drop us a line at board at onebrick dot org.